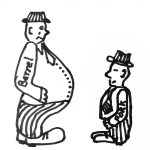 BARREL, SHOULD JULIAN ASSANGE BE HONORED WITH A NOBEL PEACE PRIZE?
YES OR NO?
Julian Paul Hawkins. Now Julian Assange.
Advocate of information transparency.
Advocate of market libertarianism maximizing political autonomy which is maximum self-government, freedom of choice, freedom from external control and influence, independence, self-rule, home rule, self-determination, voluntary association, based on individual judgment.
Mission. Publish accurate secret information and news.
Born July 3, 1971. Born in Australia.
Home town Melbourne, Victoria, Australia.
Spouse Teresa Doe – married 1989 – divorced 1999.
Partners Sarah Harrison 2009 – 2012.
4 children.
Studied at Central Queensland University.
Studied at University of Melbourne.
Studied at University of Canberra.
Software developer. PostgreSQL. Surfraw.
Citizenship Australian and Ecuadorian.
At time of writing, lives in the Ecuadorian Embassy in London by right of asylum.
Reason – prevent extradition for alleged criminal activity including publication of classified information to Sweden, U.S., U.K., or elsewhere.
Founder of WikiLeaks.
Title Director and editor-in-chief of WikiLeaks.
Deputy Director and editor Omar Todd.
Political party Independent.
Established the WikiLeaks Party 2013. Party abolished.
Awards:
2008 The Economist New Media Award.
2009 Amnesty International UK Media Awards.
2010 TIME Person of the Year, Reader's Choice.
2010 Sam Adams Award.
2011. Free Dacia Award.
2011 Sydney Peace Foundation Gold Medal.
2011 Martha Gellhorn Prize for Journalism.
2011 Walkley Award for Most Outstanding Contribution to Journalism.
2011 Voltaire Award for Free Speech.
2012 Bib Brother Awards Hero of Privacy.
2013 Global Exchange Human Rights Award, People's Choice.
2013 Yoko Ono Lennon Courage Award for the Arts.
2013 New York Festivals World's Best TV & Films Silver World Medal.
2014 Union of Journalists in Kazakhstan Top Prize.
Rationale for not giving him a Nobel Peace Prize –
He was accused of sexually assaulting two women in Sweden.
Was and ostensibly still is under investigation by the U.S. for WikiLeaks publication of thousands of secret government documents including classified U.S. documents.
Was jailed in Britain for a time.
Was released on bond while case was pending.
He is innocent until proven guilty.
Rationale for giving him a Nobel Peace Prize –
He arguably contributed to the struggle for freedom values globally.
He served as WHISTLEBLOWER.
Exposed corruption.
Exposed dictatorships.
Exposed torture.
Exposed war crimes.
Promoted democracy.
Promoted freedom of speech.
Promoted human rights.
There is precedent in that the Nobel Peace Prize was awarded to Liu Xiaobo in 2010.
There is precedent in that the Nobel Peace Prize was awarded to then POTUS Obama in 2009.
He affirms that his motive has been to work for the public interest of freedom of information.
SHOULD JULIAN ASSANGE BE HONORED WITH A NOBEL PEACE PRIZE? YES OR NO? I'll have to think about it until tomorrow, PORK.
All blog posts
© Copyright 2018
Linford Corporation