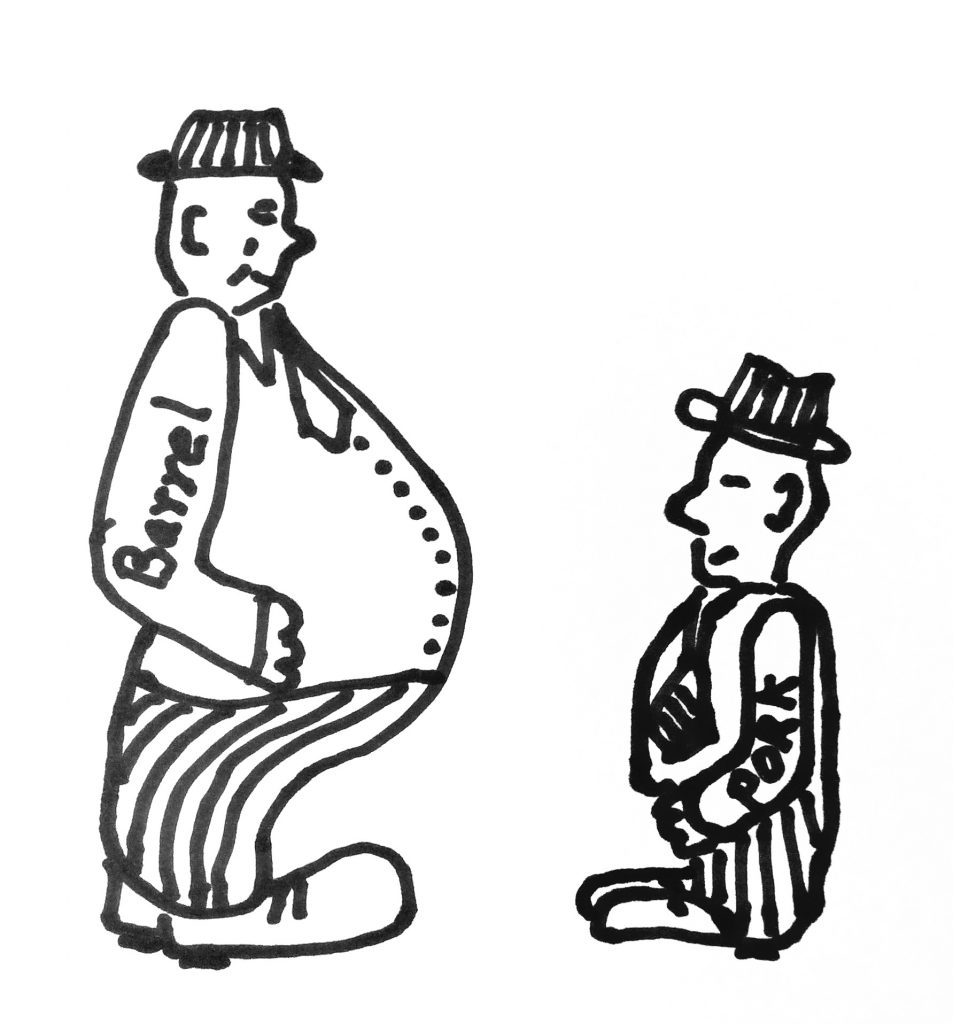 1. There's a new virus, PORK!
2. What is it, BARREL?
3. COVID-19 CABIN FEVER, PORK!
4. Yeah! Funny, BARREL! It is a concern, though. What to do with one's time now that there are so many shut downs?
5. I have some ideas, PORK.
6. What are they, BARREL?
7. How about plant a serious garden using the no work circa 8 inch hay mulch Ruth Stout method?
8. How about clean and detail the cars?
9. How about talk to your spouse and kids and grand kids using face time if necessary?
10. How about organize all the files on your computer?
11. How about fix the cracks in the cement outside?
12. How about practice the piano or banjo or guitar?
13. How about take an online economics or math or philosophy or science or music or art course?
14. How about cook some magnificent meals?
15. How about pray and meditate?
16. How about read the holy Bible?
17. How about read a classic?
18. How about rest and recuperate?
19. How about turn off the news and do a Thoreau Walden Pond experience?
20. How about pray, and fast, and repent of your sins and decide to sanctify yourself like Daniel did? (Daniel 8)
21. How about paint a portrait or plein air landscape?
22. How about taking advantage of solitude and quiet?
23. How about Yoga?
24. How about catch up with friends and family by phone or face time?
25. How about send gifts to those you love?
WE REPORT! YOU DECIDE!
(C) Copyright 2020
Linford Corporation
r.linford@comcast.net